June 13, 2019
Amsterdam's 5 Best Hidden Gems for Tourists – From a Local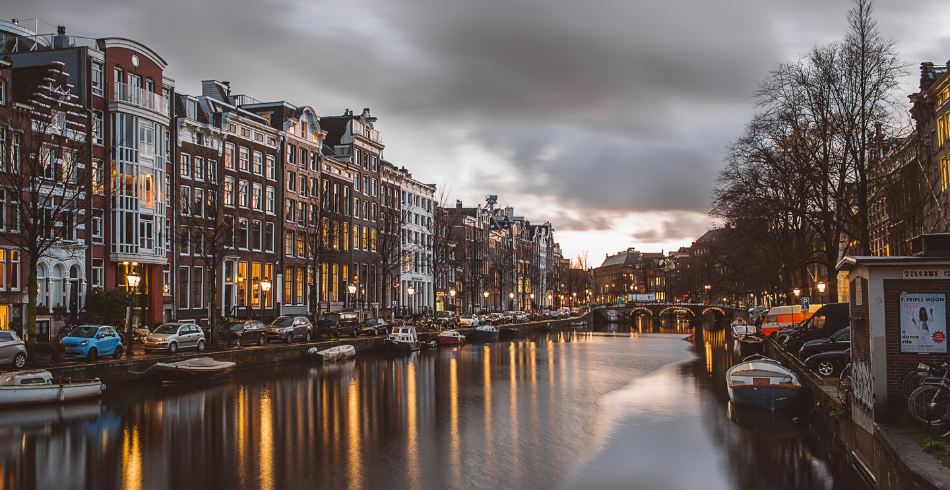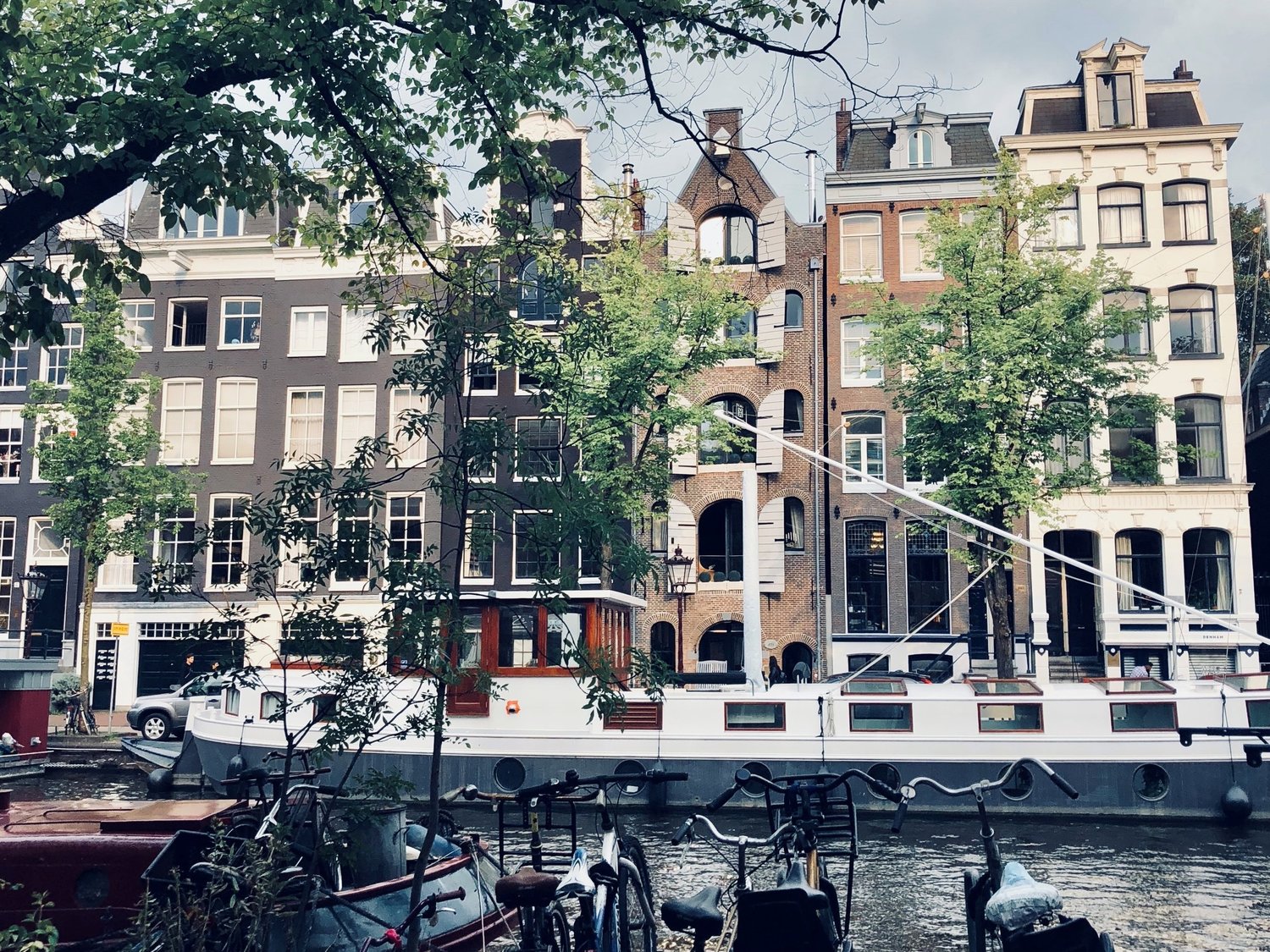 Sara Lovelace, our marketing specialist at Conlin Travel, spent last summer backpacking through Europe. During her three months abroad, she met up with her friend Valerie who lives in Amsterdam. Valerie played tourist for a day with Sara, showing her some lesser-known, unique spots that show off the real Amsterdam. We asked Sara to share her favorite highlights from her visit.
1. Blue Amsterdam – http://www.blue-amsterdam.nl/en/
I was starving when Valerie and I met up my first day in the city, and asked her if she had any favorite spots for coffee and a bite to eat. When she said she knew the perfect spot, she wasn't kidding! She took me to a cafe called Blue, located right in the heart of Amsterdam at the top of a tower with floor to ceiling windows. From anywhere in the cafe, you can see the main monuments of the city: Rijksmuseum, Central Station, the Royal Palace, the flower markets, and more! The food was just as good as the view- while overlooking the city, I ate Dutch croquettes and a cappuccino while Valerie enjoyed fruit and oatmeal- YUM!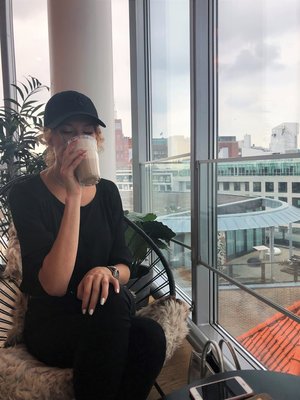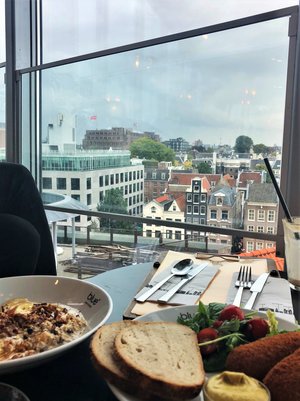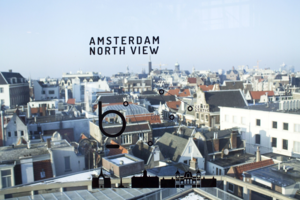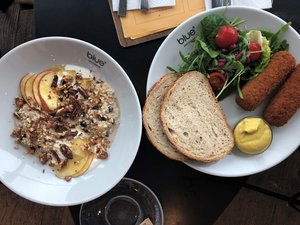 2. Foodhallen – https://foodhallen.nl/amsterdam
In keeping with the food theme, Valerie took me to Foodhallen for a fun dinner and drinks. Foodhallen is exactly what it sounds like- a food hall! A large, open air food court, this spot is popular with locals and tourists alike. Currently holding 21 vendors, they serve hungry patrons anything from dim sum, to oysters, to burgers. Beer, wine, and spirits can also be enjoyed here, making for a vibrant, social atmosphere any day of the week.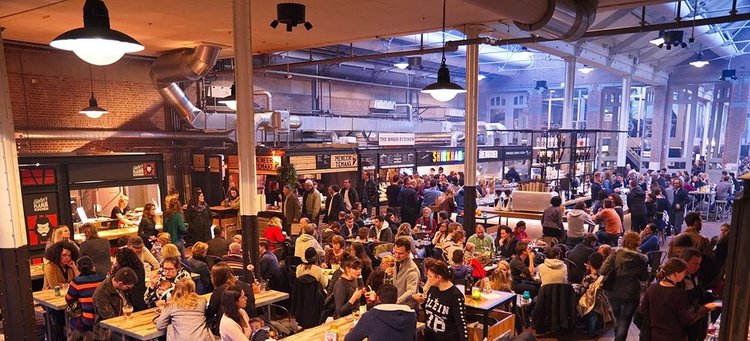 3. Moco Museum: Banksy & Roy Lichtenstein Exhibits – https://mocomuseum.com/artists/banksy/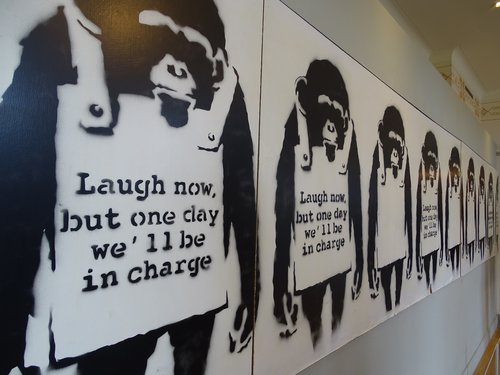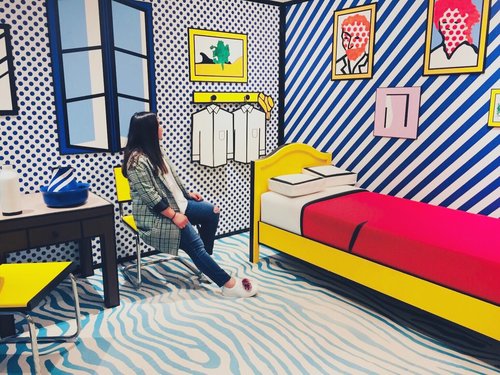 The Moco Museum, located just across the lawn from the Van Gogh Museum and Rijksmuseum, is a smaller establishment exhibiting a distinguished cultural icon. The Moco displays many works from Banksy, the world's most famous street artist. His anonymity, political and cultural commentary, and unique medium have drawn attention and praise from art lovers all over the world. Here, we saw some of his most famous works, such as "Girl With Balloon," "Flower Power," and more. We also saw Roy Lichtenstein's unique 3D installation of his recreation of Van Gogh's "The Artist's Room at Arles."
4. De Poezenboot – https://depoezenboot.nl/en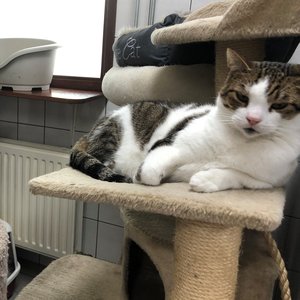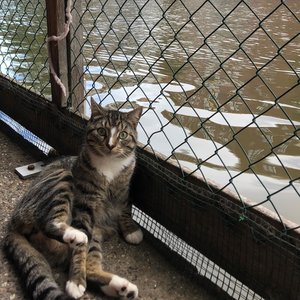 In our quest for off-the-beaten-path tourist stops, we came across De Poezenboot, a canal boat turned into a cat shelter on the water. This stop was especially heart warming for me, as all of my pets growing up were rescues. De Poezenboot takes in stray cats, provides them with any medical treatment, food, and toys. Visitors can come in and play with these cats, which are all adoptable! The shelter runs solely on donations, so I suggest leaving a donation as you leave or buy some of their merchandise such as postcards, a t-shirt, or canvas bag.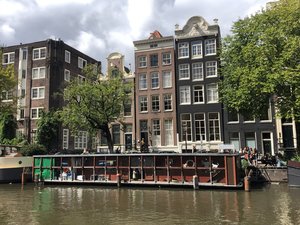 5. Cheese Museum – http://www.cheesemuseumamsterdam.com/
Though it's small, the Amsterdam Cheese Museum is a delicious stop along one's journey through the city. Located in the Jordaan neighborhood near the 9 Streets area, we stumbled upon this quaint little museum while shopping. On the main floor, they display dozens of cheeses to taste test. They were all so delicious…I may have gone back for second and third bites of some of them! Patrons who find a flavor they really enjoyed could buy a larger helping to take home for themselves or as a gift. Downstairs, we walked through their small "museum," where we learned about the history of Dutch cheese and how it is made. While we spent less than an hour in this delicious spot, according to the reviews on their Facebook page, others have spent up to three hours here! Additionally, I didn't get a chance to visit it myself, but the Tulip Museum is just a few steps away for those looking for even more cultural and educational experiences!