May 24, 2019
Cruising Down the Nile with Mary Steils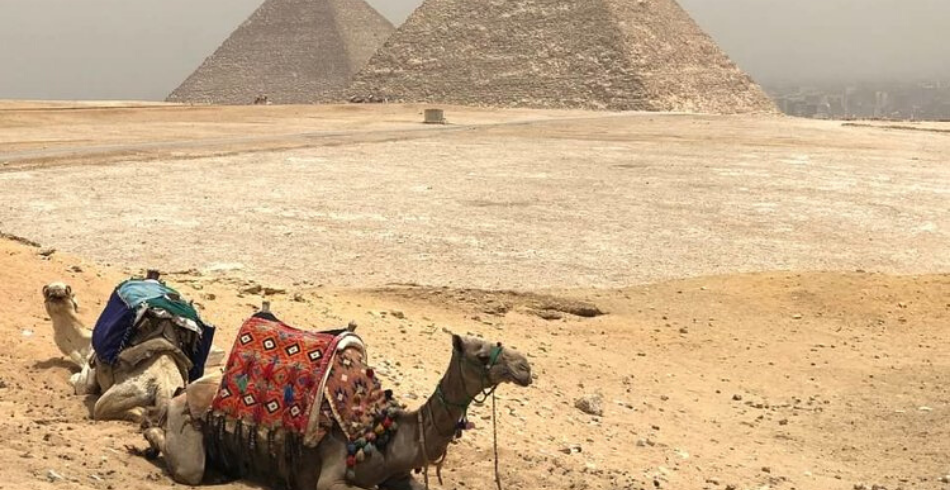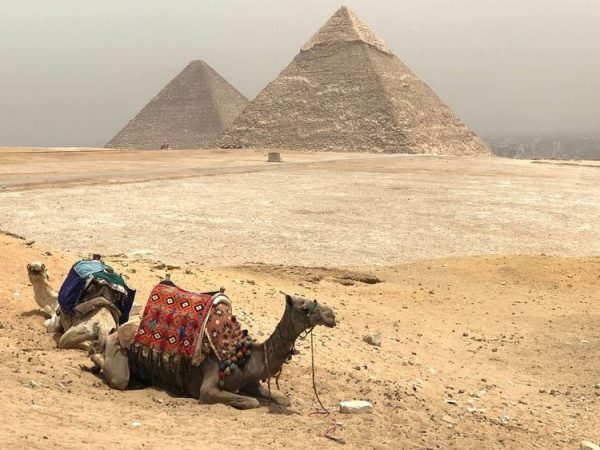 Egypt has a long, rich, interesting history that remains encapsulated in iconic structures such as the pyramids, Sphinx, and temples that the pharaohs and the high priests built and lived in 3,000 years before Christ. Every inch of these temples is carved with beautiful, complex hieroglyphics that can only be explained by experts on Egyptian artifacts. Now that we're nearing 2020, these relics are 5,000 years old!
These were just some of the impressions Mary Steils, a Conlin Travel leisure agent, shared with us about her second trip to Egypt. This time around, she traveled to Egypt with Collette Vacations for a two-week journey around the country that included stops in Cairo, Aswan, Abu Simbel, and a 4-night river cruise in Luxor. We spoke with Mary about her trip and asked what advice she has for the curious minded who might be considering a trip to Egypt in the future.
How did you get to Egypt from Detroit?
Because I was going so far, I wanted to start in Dubai, so I did Dubai on my own for 3 nights first then after that I started my trip with Collette Vacations. However, you can fly to Egypt from Detroit on Delta or Air France with a layover in Paris. Alternatively, you can fly on United with a layover in Frankfurt. It takes about 15-17 hours to get there from Detroit.
What is the currency and exchange rate? Are prices already set or do you have to bargain?
Egypt's currency is the Egyptian pound, and as of May 2019, $1 USD equals roughly 17 pounds. Most places will accept American credit cards or Egyptian pounds. You can try to pay with American dollars, but they will just give you change back in pounds. That can get complicated so it's better to pay in pounds. In the traditional markets, also known as souks, they encourage and love to haggle.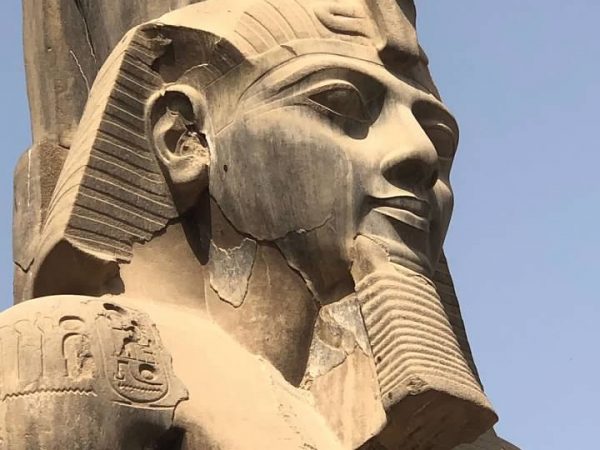 What's one thing you're glad you saw/experienced?
When we were on the cruise ship down in Luxor, they sailed to this little town called Aswan. From Aswan, you can get on a small plane, and it's a 45-minute flight to Ramses' Temple that he built for his favorite wife. It's the most amazing carved temple with all these statues that are carved into the stone. This whole piece of the temple dropped off and got flooded by Lake Nasser many years ago. Archaeologists have since cut it into pieces and rebuilt it, but you can't even tell any modifications had been made. To me, that was the coolest thing next to the pyramids.
What are some lesser-known or underrated activities?
Valley of the Kings. It's a burial place for pharaohs, and it's where King Tut was buried. Some tours include it, and some don't. It's farther out in the desert, but they've unearthed a number of tombs. It's cool to see because it's just mountains of sand, and they found all these things carved into the bedrock. People often don't realize what it is, but if you have the opportunity, go see it because I think it's Egypt's best kept secret.
Which hotels did you stay in and would you recommend them?
In Aswan, we stayed at a hotel called Movenpick which is on an island in the Nile and then we went back to Cairo after we were done with the cruise. In Cairo, we had two nights at the Intercontinental City Stars which I would recommend. The Intercontinental is a beautiful high rise, it's connected to a humongous mall, and it's close to the airport – only 15 minutes by car.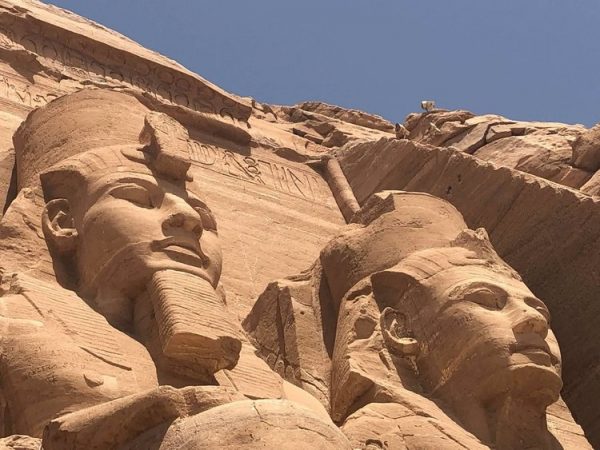 What's the best way to get around the area? Bus, car, train?
As part of our vacation, airport transfers were pre-arranged for us so once we got off the plane and retrieved our luggage, they were there to pick us up. When we were on the cruise, we'd get off the boat, and they'd already have the motor coach waiting to drive us off to the next monument, so it was very easy.
In Egypt, there's a people mover system and a local bus system, but most people just drive their cars.
What are some cultural faux pas/customs to be aware of?
The tour company sent a trip packet with some information prior to departure, and I had researched on my own as far as dress codes. If you're going into a mosque, the head, shoulders, and knees need to be covered. I think that's the most important thing to know.
As far as tipping, Egypt adds on a service fee to the bill, so tipping isn't necessary. They have a value-added tax and service fee, so the tax comes to almost 25%.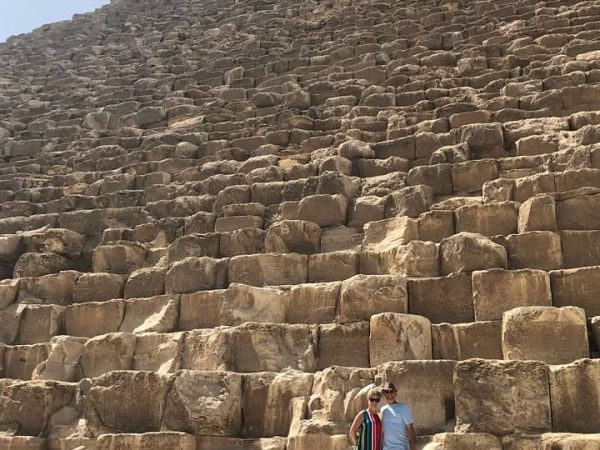 What is the climate and best clothes to pack?
We went at the beginning of May, and it was HOT- it got up to about 108 to 110 degrees every day. It's a dry heat, but it's still hot. When you're out in the desert walking around in the heat and there's no shade, it can be quite taxing.
A lot of women wore capris, and most people wore tennis shoes because the ground was sandy and uneven. Sunscreen is also important. I personally don't wear hats, but a lot of women wore hats to keep the sun out of their eyes. I also brought sandals to wear with maxi dresses for dinner.
What was your most memorable meal during your trip?
Food on the ship was good, and we generally ate at the buffets. For our farewell dinner, they had an "Egyptian Night" at the Intercontinental. They brought out hummus and bread, but they also had something called Masaka which is grilled vegetables and beef cooked with a red sauce. It was absolutely delicious. We had this huge, long table that could seat our group of 33 people, and they brought out little grills for every 6 people with hot coals. They cooked shish kabobs, lamb, veal, and chicken right on the grill in front of us. It was just so fresh and delicious. That was my favorite meal because it was the most authentic.