November 2, 2019
It's All Greek to Vicky!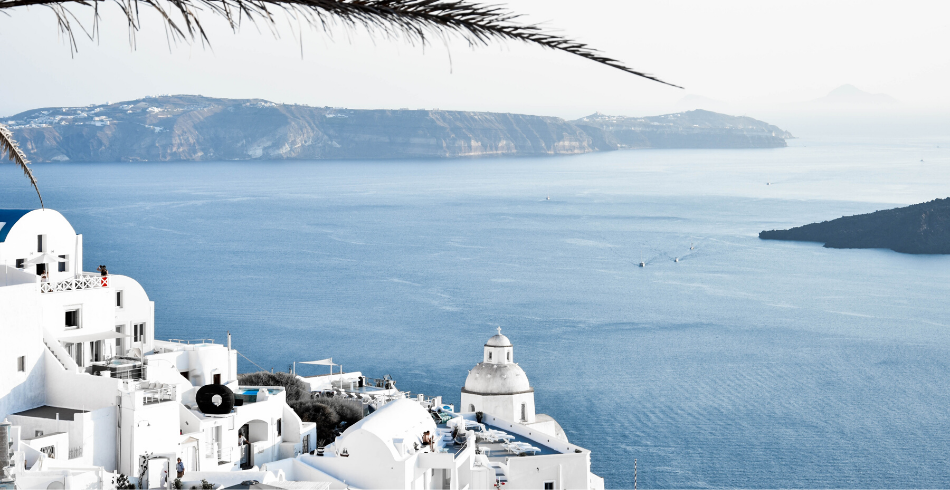 Vicky Masters is a Greek native and has been with Conlin Travel as a travel adviser since 1996. She uses her personal knowledge and love for Greece and the Mediterranean to curate unique itineraries with a personal touch so travelers can make memories for a lifetime! This past summer, Vicky returned to Greece to visit family and collect more recommendations for her travelers. To get started on planning your Mediterranean adventure, get a hold of Vicky at vmasters@conlintravel.com or (800) 426-6546 ext 2414.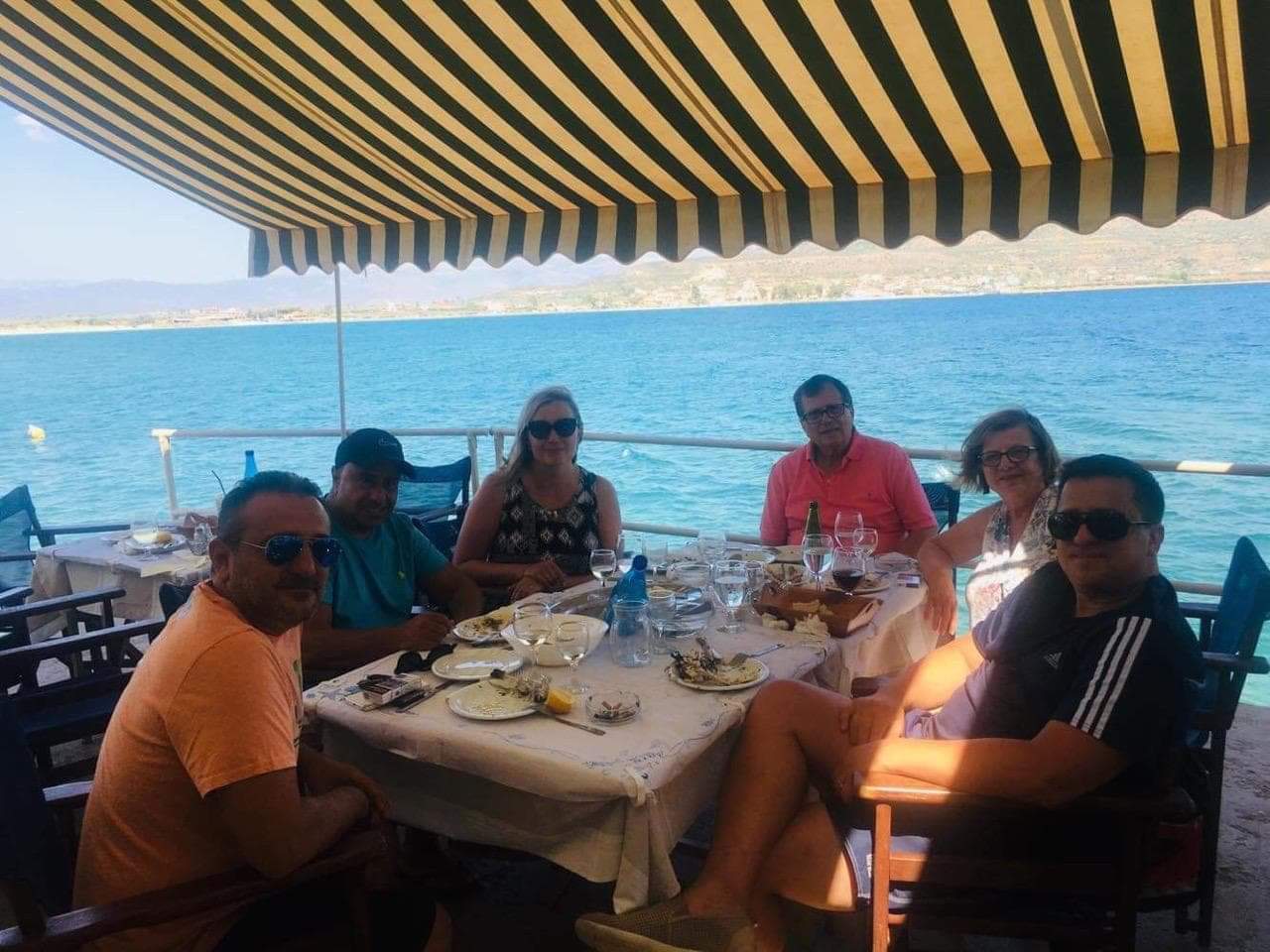 Q. When and where did you go?
A. I went to Greece, which is my birthplace. I was born and raised there, and go back quite often. We left of August 19th and returned September 6th, so the trip was just under 3 weeks long.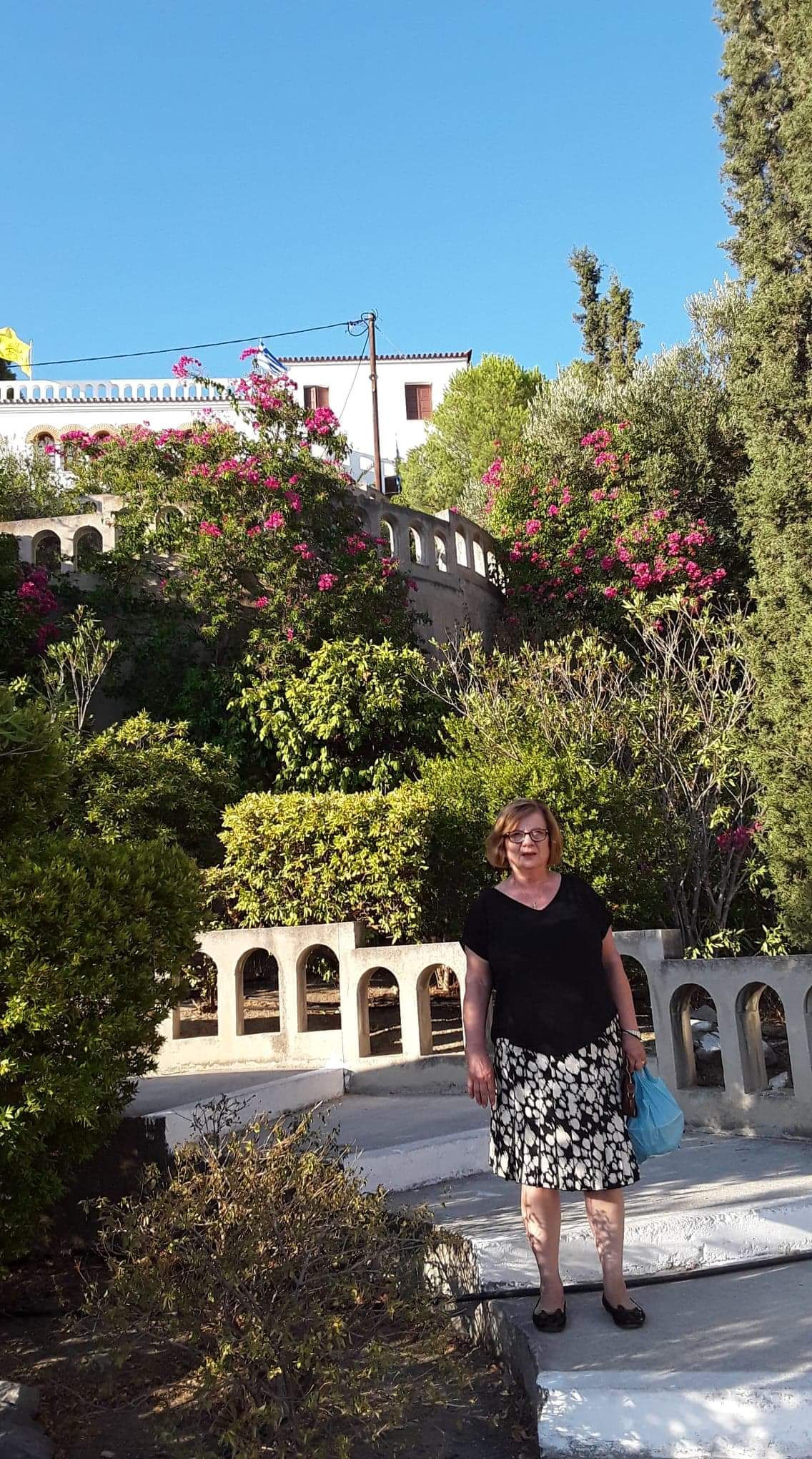 Q. What route did you take?
A. We flew on Delta from Detroit to Amsterdam, then flew on KLM from Amsterdam to Athens. Paris Charles de Gaulle is a common airport as well, but I try to avoid that one if I can- it's huge and too crowded for me. I prefer going through Amsterdam-Schipol airport and recommend that option to my clients. Another option is to fly from Detroit to JFK on Delta, then taking a nonstop Delta flight direct to Athens- but even that is an 11 hour flight.
Q. Can you give a summary of what you did?
A. This time, we stayed in Athens for 3 nights, but I've been to Athens so many times that we didn't do much sightseeing. Usually I would recommend the Acropolis, the archaeological museum, mass, and some other excursions and day trips. It was largely a family trip for me this time.
From there, we rented a car. Athens is a big, cosmopolitan city so you don't need a car to get around. It's a beautiful city, but I don't recommend driving. We drove south to the Peloponnese region. We have a home in a little town down there called Metamorfosi. We stayed there for a couple of nights and saw some relatives, then went to a nearby town and island called Monemvasia. This town is pretty well known among Europeans- I saw a lot of German, British, and Dutch vacationers- but it's a hidden gem to Americans. My husband's grandfather was born in this town! We stayed in another nearby town called Elea for four days in a beautiful resort. This part of the trip was for relaxing, swimming, going out to eat, and just being by the beach!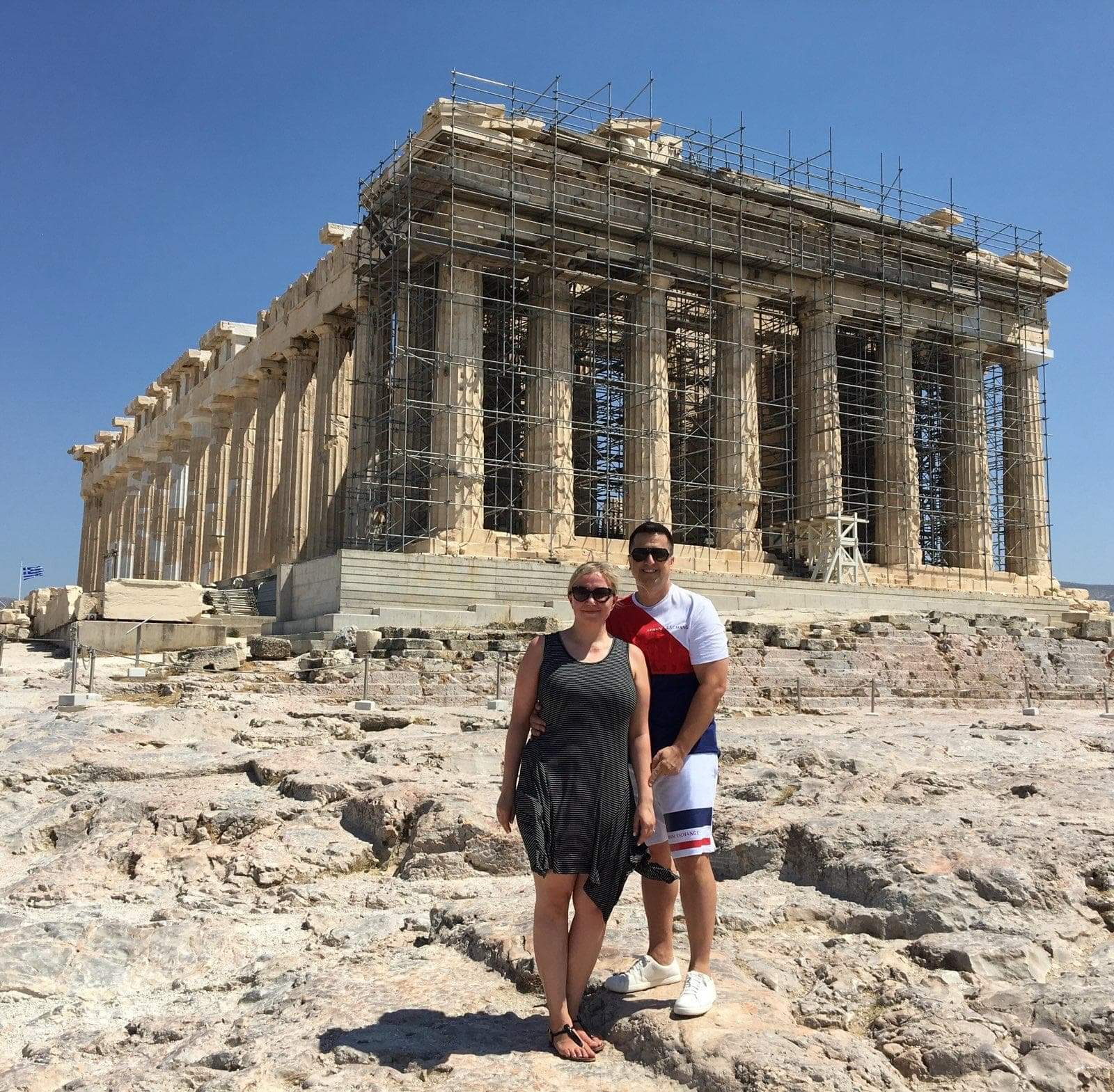 I've been to the islands like Santorini, Mykonos, Crete, etc. a few times but this time we didn't do the more common islands. Instead, I went to an island about 2 hours away by ferry from Athens called Hydra. It's lesser known, but is a great spot for a short weekend getaway from Athens. No cars are allowed on the island, so you can only get around by foot, boat, or donkey. The waters are just crystal blue with beautiful beaches. From Hydra, we took the ferry to another island called Aegina. This one island give a more authentic, untouched feel as there are still more locals than tourists.
Q. Where do you recommend people stay?
A. In Athens, I recommend staying in an area called Plaka. It's the old town and has the many boutique luxury hotels. It's close to the city center, so you can easily get to the Acropolis as well as shopping areas and open-air markets. I like this area for its convenience; it's pedestrian-only so it's safe to walk around and explore the cobblestone streets, enjoy the cafes and tavernas, and enjoy the atmosphere. There are less chain hotels and restaurants in this area, so it's a great place for those who want to stay within the city center but still want an authentic experience. Some of my favorite hotels in Athens are the Electra Palace and the King George.
I book a lot of Greece trips, and a lot of them are honeymooners that go to the islands. I do custom tours and itineraries plus reserve dining for them. The most popular island for romance is hands down Santorini. It has very dramatic views, stunning sunsets, and is very common for couples and destination weddings. Oia is the area on Santorini for a romantic getaway, because it's less crowded and has the most luxurious, beautiful villas and resorts. If you're looking for nightlife and a cosmopolitan atmosphere, I suggest Mykonos. It's a beautiful island with clear waters, great beaches. and fun beach clubs.
Q. How do you get around?
A. The metro system is great in Athens. You can get a hop on-hop off ticket to get around which can also be really convenient. There are taxis and a similar service to Uber available as well. Taxi rides from the airport to the city center cost about 38 Euros, but we can also set up private transfers for you as well. To save a few dollars or those who are more experienced travelers, there is public transportation using the metro to get from the airport to the city as well. To go from city to city, we drove a car, and we took ferries to get to the islands. Other options are to take buses and planes across the country.
Q. Tipping & Culture:
A. You don't need to leave a tip like in the US. We leave some change, or if the service is especially great, we'll leave a couple euros, but usually, your bill includes a service charge. However, I found out on my last trip that taxi drivers expect a tip these days!
It is important to follow dress code and behavioral rules when visiting monasteries and churches.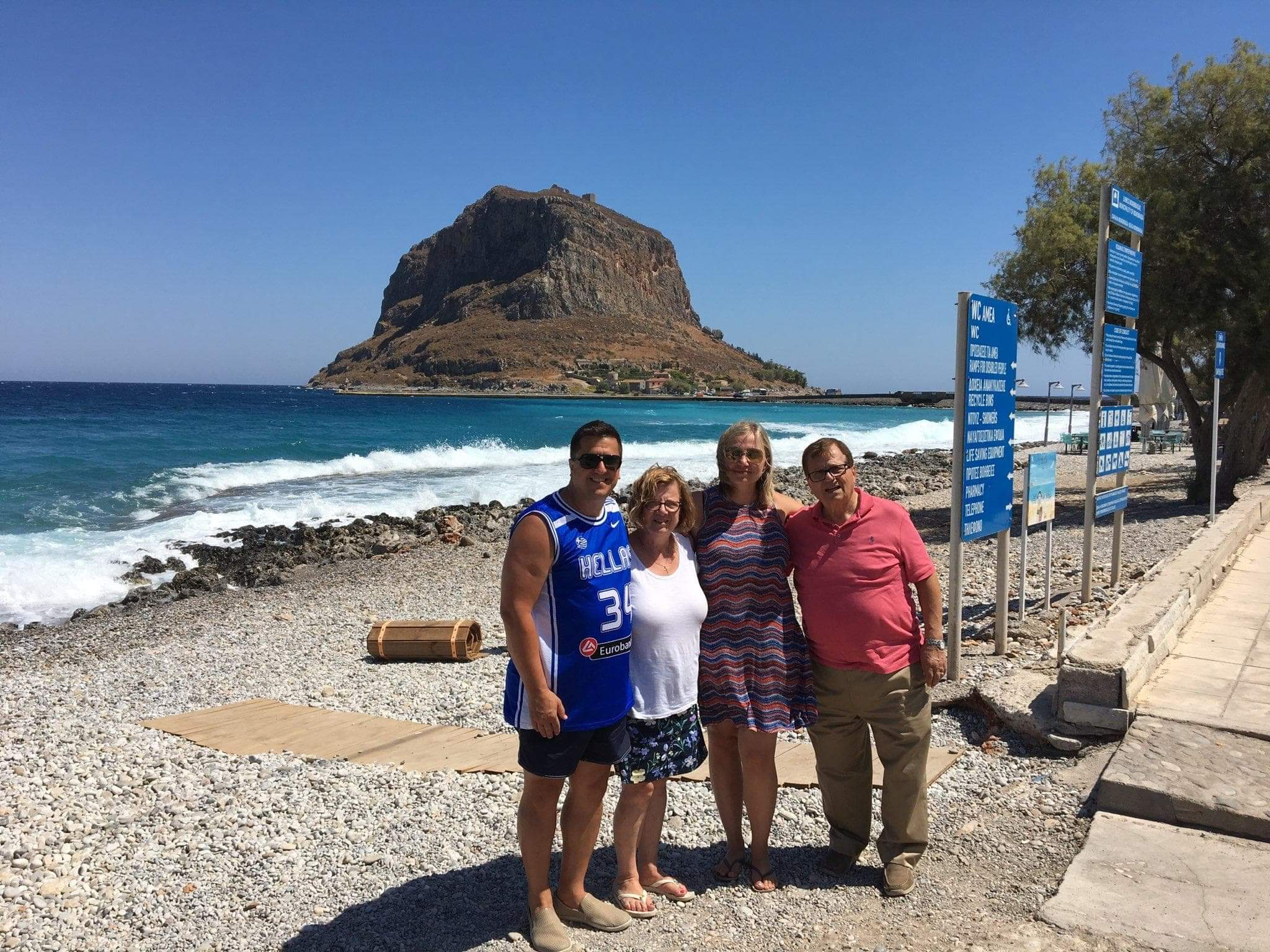 Don't worry about the language barrier! The more touristic areas will definitely have English speakers and signage in English. I found that even some more remote places and smaller villages there were plenty of people who speak English which I did not expect. Younger locals learn English in school so they will likely be able to help you as a last resort!
Q. What is the climate like, and what should I pack?
A. The best time to go is April through October. July and August are the hottest months, as well as the busiest and most crowded. Just before we went, they had experienced a heatwave of over 100 degrees, and it was in the 90s when we were visiting.
During the day, people are in casual summer wear like shorts and summer dresses with sandals or comfortable shoes. For days with lots of walking and sightseeing involved, I recommend comfortable sandals or closed toed shoes. Many beaches are pebbled instead of sandy, so water shoes may also be useful. However, folks dress up to go out at night, whether it's just for dinner or going out on the town. For
me this was dresses or something you might call "smart casual."
Q. What is the currency in Greece? 
A. Greece is part of the EU, so they use the Euro. When I was there, the exchange rate was about 1.2 dollars to each Euro. Greece is less expensive than other European counties, which offsets the exchange rate a bit.
Q. Are there special foods and drinks to try?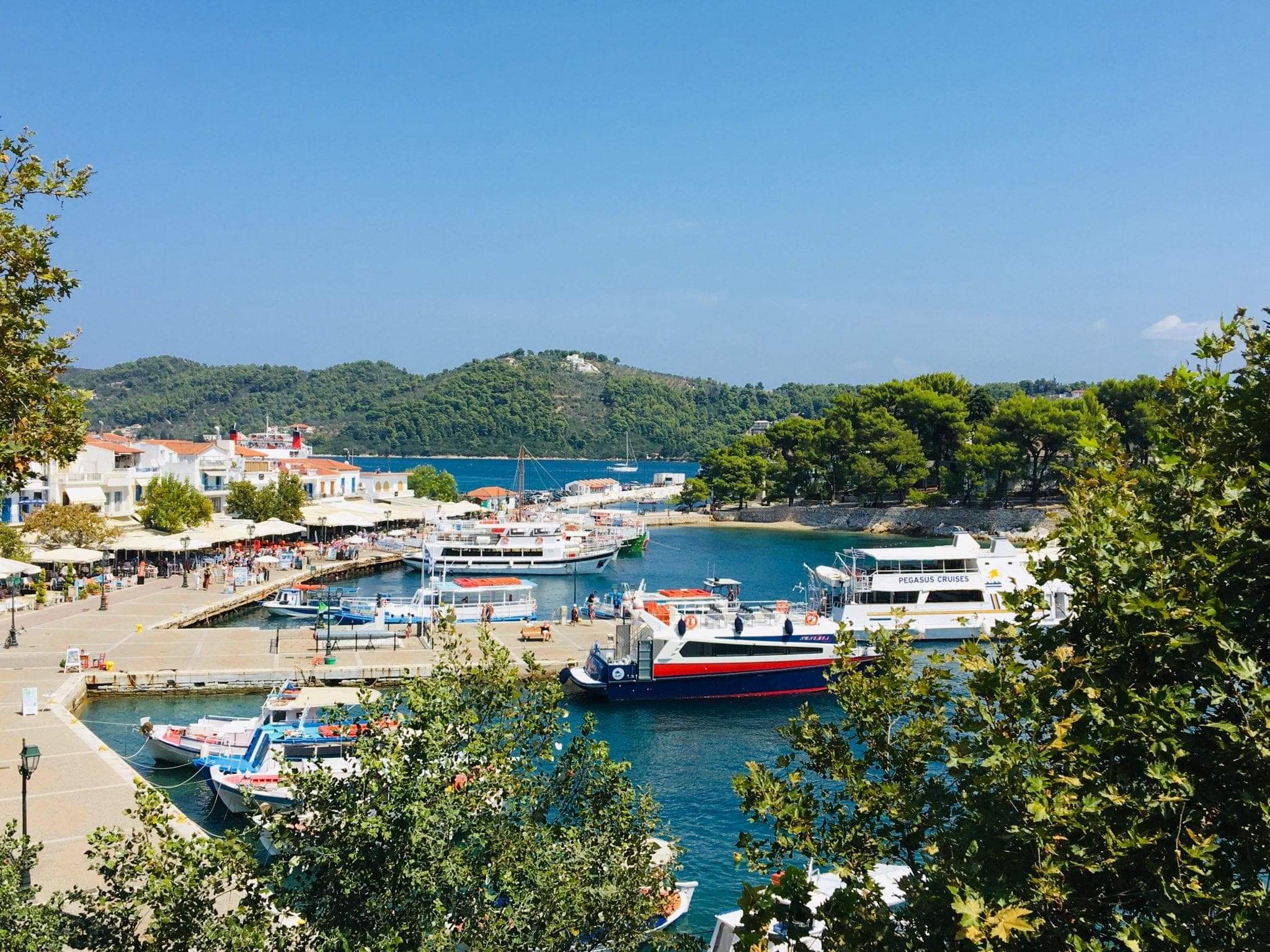 A. Greece is known for producing the best olives and olive oils in Europe which would make a good gift for people at home. Popular foods are lamb, moussaka, souvlaki, sishkabobs, gyro, spanakopita, etc. Each island also has a special dish of its own; on Santorini it's a fava, a creamy sauce or dip made from pureed split pea. You eat it with olive oil and spread it on pita bread. For drinks, they drink a lot of wine, ouzo or tsipouro.
Q. Final recommendations for those interested in visiting Greece?
A. The best time to go to Greece is sometime between mid-May and mid-June before the high season starts, or September to October as the season winds down. The weather is warm but not too hot, and the crowds are less numerous than in July and August.
When someone calls me about a trip to Greece, my first question is to ask how much time they have. I recommend a minimum of 10 nights so that they can at least get a taste of the essential destinations. For a first trip to Greece, I would recommend 2 or 3 nights in Athens, then 4 nights in Santorini, then 2 or 3 nights in Mykonos. For those with more time, I always recommend visiting Crete, the biggest island in Greece.