September 8, 2021
Kara Can't Get Enough Of Cabo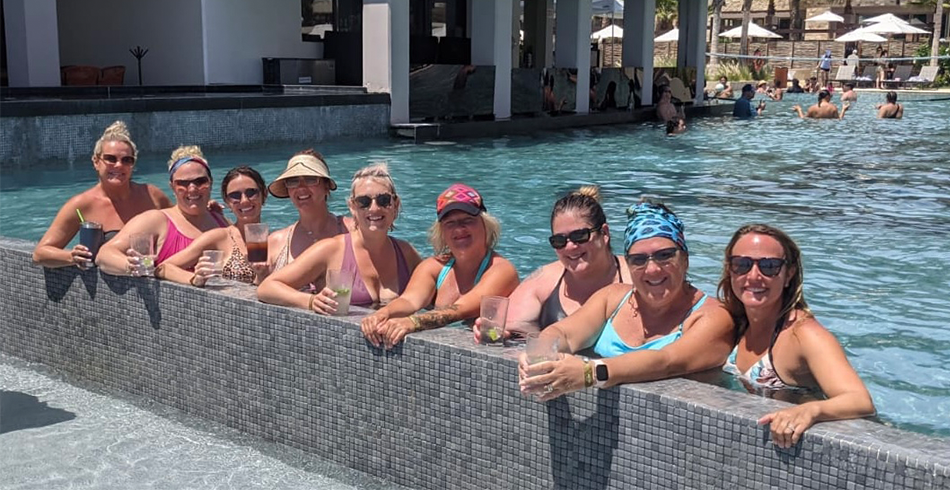 Our Conlin Leisure Consultants have been busy continuing their education by teaming up with some of our preferred travel suppliers and visiting resorts throughout Mexico.
Earlier this month Kara Swayze attended the aptly named "Reunion Tour" at the Hard Rock Hotel Los Cabos where agents from all over Michigan and Wisconsin spent 4 days at the resort located at the southern tip of Mexico's Baja Peninsula.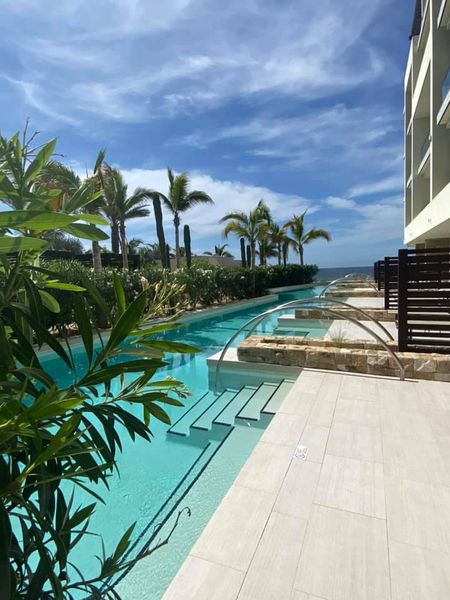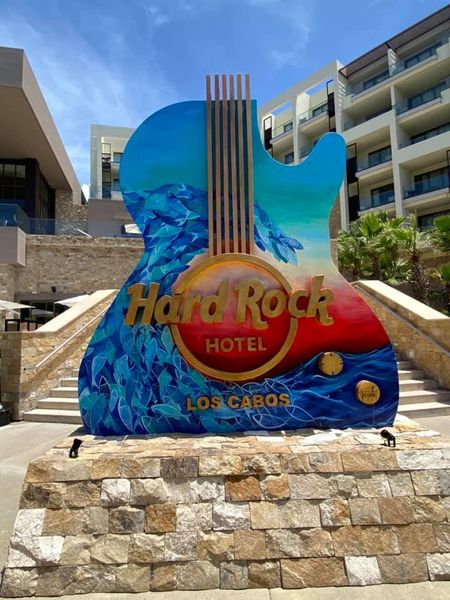 "Hard Rock Los Cabos is extremely popular with our spring break groups and it's easy to see why. This resort has a fun, lively energy about it. It is truly a luxury resort without being over-the-top. This resort has amazing food options and an eclectic cocktail menu made with premium top shelf liquors that is served throughout the property," said Swayze.
Another highlight of the trip was a site inspection at the neighboring Nobu Hotel Los Cabos. This resort is known for its sophisticated Japanese minimalist aesthetic and world-famous cuisine. "I especially loved the rooms at Nobu.  The suites focused on both indoor and outdoor living;  spacious living areas and bedrooms, and large sliding-glass doors with views of the surrounding landscape.  When asked to describe Nobu in one word, 'Tranquil' is the word that really encompasses the overall look and feel of it," said Kara.
What were some of the highlights?
Dinner at Zen:  Our first night we had a delicious dinner and show at the Teppanyaki Restaurant.
Re-Tune:  This was one of my favorite areas of the resort – the hanging over-water lounge swings were the perfect place for an afternoon nap.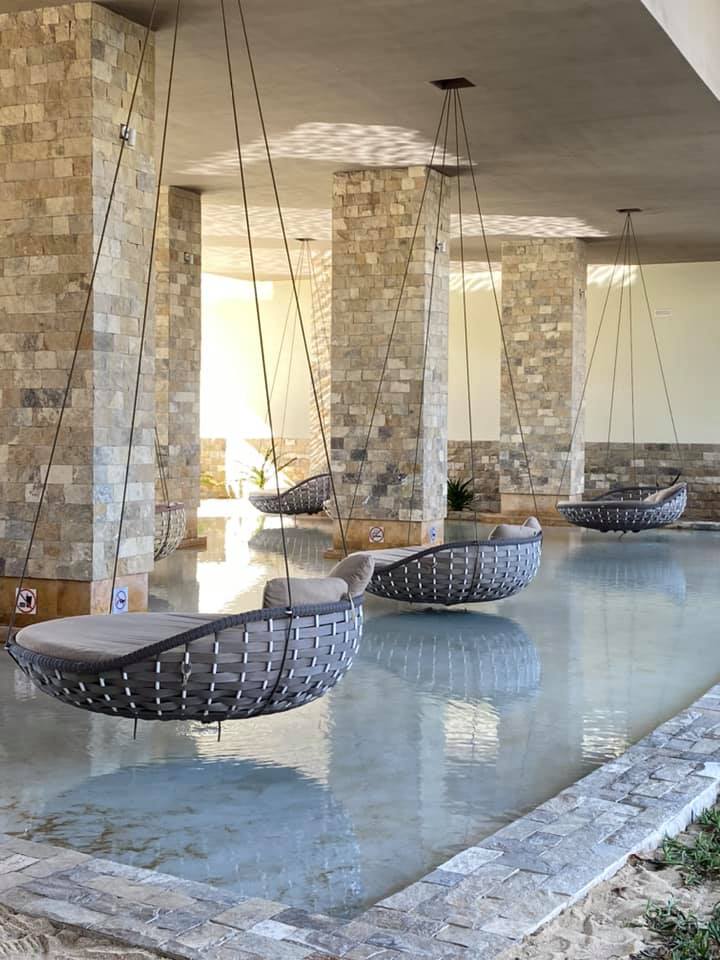 Adults-Only Pool:  Yes the Hard Rock is a great family resort but there are also some spaces reserved just for the 18 and over crowd.  We loved the vibe at the adults only pool which had excellent poolside service.
Red-Pool:  Cool or Creepy? One interesting feature at this property is the Red Pool.  It is lined entirely with solid red glass tile which give the water this deep red hue.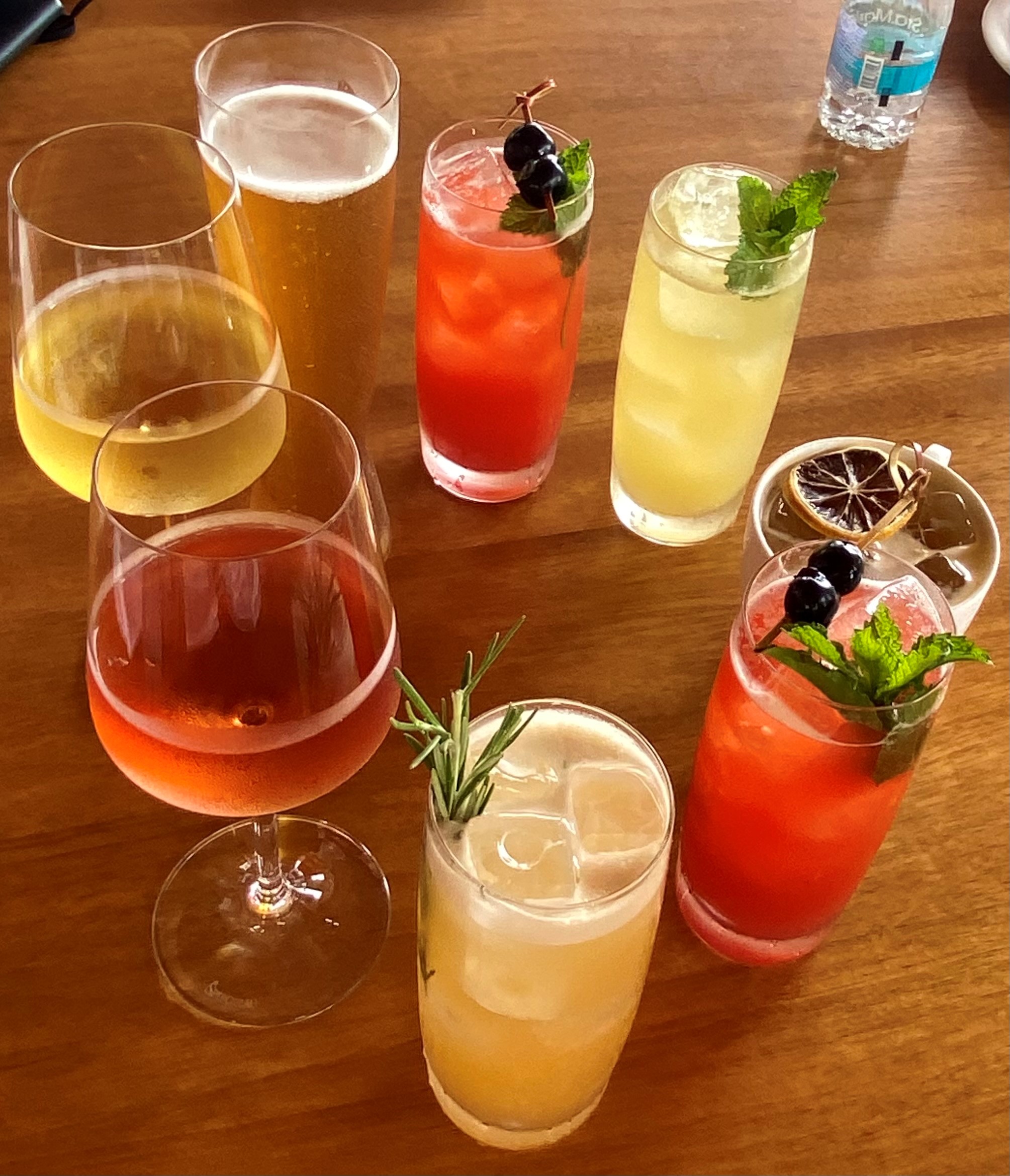 Rocky Royalty One Bedroom Suite:  These rooms were so spacious and had amazing views of the VIP Pool and the Ocean.
Nobu:  The aesthetics of this resort gave off such a peaceful feeling. We also enjoyed a Tanoshi Happy Hour there.
Seafood Pizza:  Hard Rock Los Cabos has a wood fired pizza restaurant right on the water and their specialty is this amazing "Di Mare," A seafood pizza with shrimp, scallops and oysters, mozzarella and tomato sauce.
What kind of safety measures did you experience?

There are currently no vaccine or quarantine requirements to travel to Mexico, but there are safety measures in place throughout the resorts.  Staff are wearing masks, and the pool bars were closed, but the good news is there was waitstaff at the pool and they really did provide great service. The Covid-19 testing process was quick and simple, and results were emailed to me about 3 hours after taking it.
What would you recommend for those interested in traveling to the region?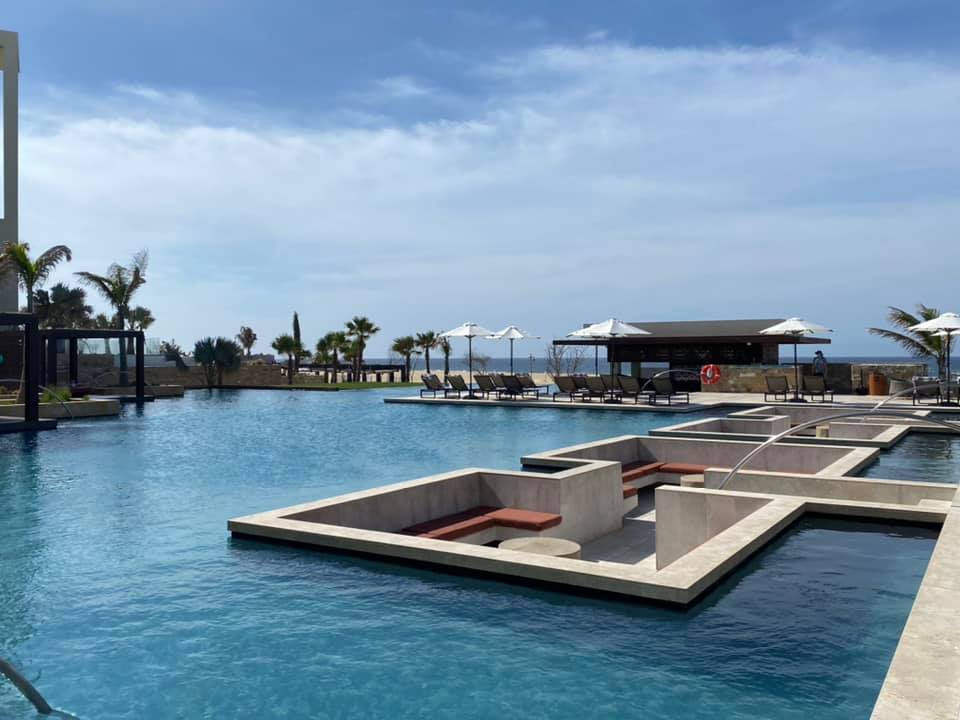 I absolutely love traveling to Cabo, forget everything you know about Cancun because Cabo is so different!  The most notable difference in my opinion is that Cabo has a tropical desert climate making it cooler and dryer than the Mayan Riviera.  There is much less humidity. Probably the only downside to Cabo that comes to mind is the beaches are not all swimmable.  There is a steep ocean floor drop off which creates really strong waves and undercurrents. If being able to swim in the sea is really important to you, talk to your Conlin Travel Consultant and they can help you choose a resort with a safe, swimmable beach.
Interested in learning more or booking your next trip?
Contact Kara at (734) 477-6048 x3826 or at kswayze@conlintravel.com