June 25, 2019
Perusing Peru with Lima Tours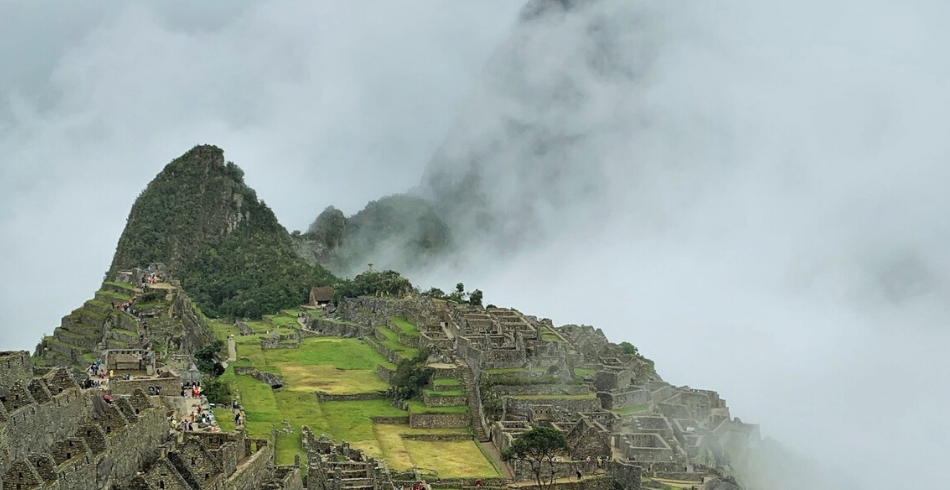 Colleen Anthony, the Leisure Travel Department Manager here at Conlin, escaped the cold winter this past January to visit Peru with Lima Tours. From alpacas, to pebbled beaches, to Machu Picchu, she not only shared with us in an interview about her trip- she even created a great video summarizing all of the great excursions she got to experience during her week long adventure. We asked her about some highlights, and invite you to watch her video at the end of this post!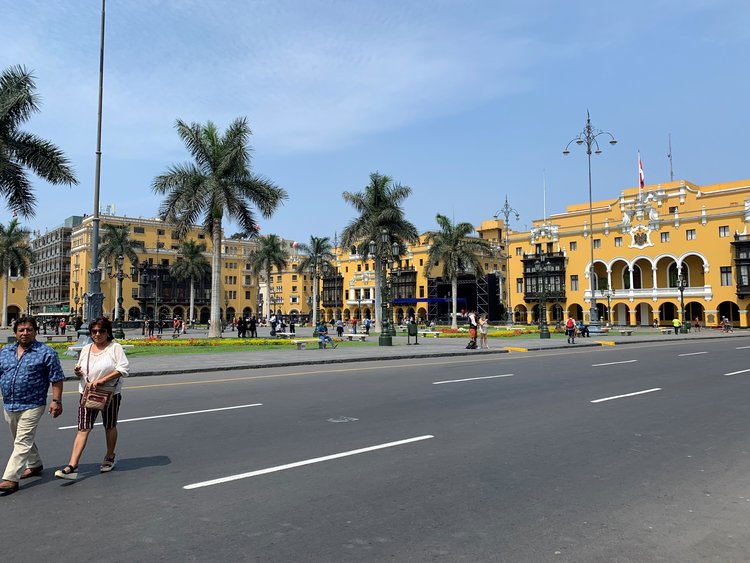 What was your flight route to Peru?
We first flew from Detroit to Atlanta which was about a 2 hour flight. Then, we flew from Atlanta into Lima, which took another 6 hours. Including the layover time, it took a total of 12 hours to get there. What few people realize is that Peru is directly south of us, so you don't have to worry about acclimating to a new time zone, which is nice.
Which cities did you visit?
We started in Lima and were there for a day and a half, which I honestly thought was a perfect amount of time. They had cool museums and architecture, so most of our time was spent exploring those. They have some pebbled beaches as well if someone wants to soak up some sun or go for a swim.
From Lima, we flew to Cusco which is where you'd begin your journey on the way to Machu Picchu or the Sacred Valley. That flight is only about an hour to an hour and a half. There, we did a lot of touring through the Sacred Valley, to different villages. We also went the Hacienda Sarapampa, which is a ranch in a valley and was the most beautiful place ever! They do a bunch of private dinners, with a beautiful table setting and decor, and the food is very fresh, organic, and farm-to-table. They also did a horse-dancing show with traditional clothing. You feel like the only people in the world when you're there- I liked it so much I would get married here!
After that, we went to Machu Picchu for about two days, which was amazing on its own!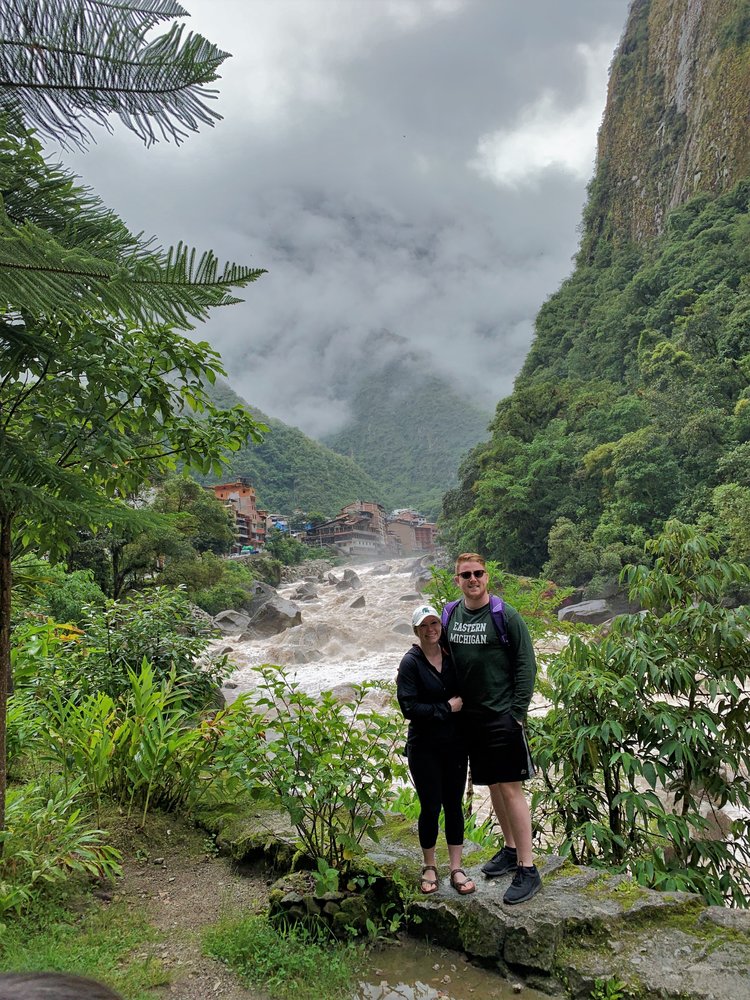 Machu Picchu is a bucket list destination for a lot of people. Can you tell us more about it?
As expected, it was our favorite excursion while in Peru. To get to there, we took an hour and a half train ride to the city at the base of Machu Picchu. From here, you can choose to do a 2, 3, or 4 day hike or just take the bus up. Regardless, I would recommend allowing a couple days once arriving at the base city to allow your body to adjust to the elevation. It may be easier to acclimate for those who are fit and active, but it's still important to rest before heading up in order to avoid altitude sickness. We took the bus from the city up to the entrance- I will warn you that if you don't like heights, be aware that the ride is switchback going up a mountain- so be prepared for that. However, it's only about a 10 minute ride.
The Peruvian government has limited the number of people who can come into Machu Picchu per day, and I believe everyone has to enter with a guide. I actually appreciated these regulations because it didn't feel overly crowded, and was nice to not have hoards of people in the background of photos! Even if it's not required to have a guide, I recommend going with one in order to have better information and context of what you're seeing. It's also important to note that the path through the site is one-way, so it's even better to have an expert who can point out highlights along the way so you don't miss anything, because you can't go back in once you exit.
What kinds of food did you eat?
The food is amazing! One of their delicacies is guinea pig, which I know is probably strange for most Americans. I did try it, and it doesn't really taste like chicken like everyone says- it tasted game-y, like rabbit. They also have a lot of Peruvian ceviche, most commonly made with trout, lemon sauce, and onion. I had ceviche almost every day because it was so delicious! Cuisine is a big part of Peruvian culture, which we as Americans don't get to see or experience that much of here, but their culture is still quite traditional in which the women stay home and spend a majority of the day shopping for, gardening, preparing, and cooking the ingredients for each meal. Lunches and dinners always include an appetizer or starter, a main dish, and a dessert after every meal. They eat a lot of meat and potatoes- I learned that there are over 3,000 different types of potatoes grown in Peru! Wines, especially reds like Malbecs, are commonly found because the mountains make for a good environment for vineyards.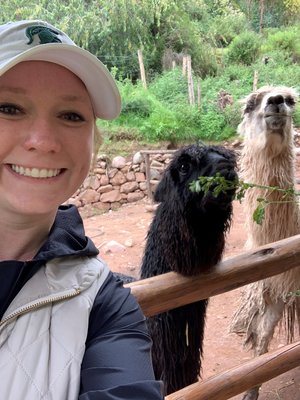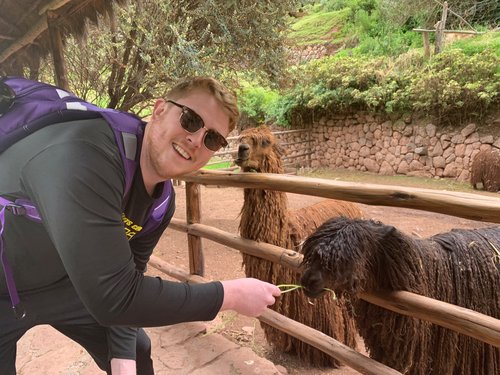 Are prices set or do you have to bargain/haggle at the markets?
You definitely have to barter at the markets. You also should beware of people trying to sell textiles that aren't actually made from alpaca fur!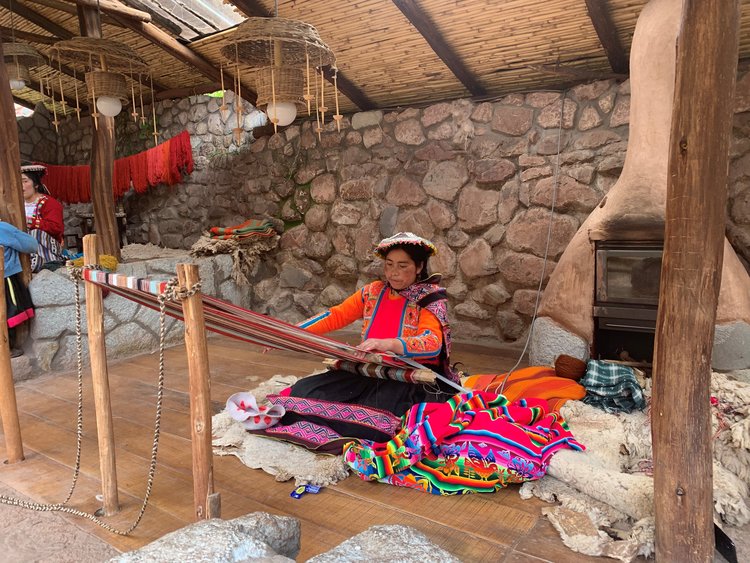 How was traveling with Lima Tours?
They were amazing! They're considered a destination specialist, and their policy is to pick travelers up from the airport an for staff to always stay with you until you're handed off to another- whether that's checking luggage, to filling out forms, all the way until security. It was nice because you're navigating a new country and different language, so you really feel taken care of. They also handle transportation, meals, and accommodation, and their tour guides are very educated. They blew me away!