September 20, 2019
The Benefits of Using a Travel Agent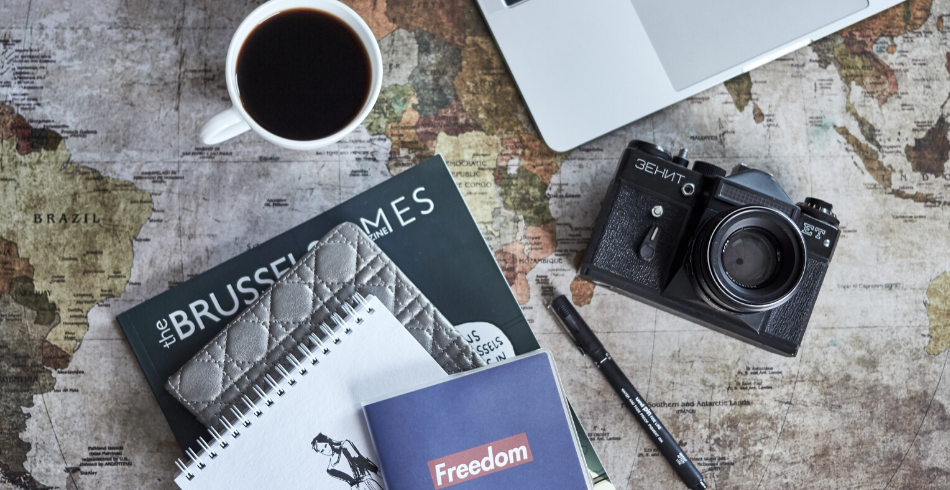 When you have a whole world of information on how, when, and where to travel at your fingertips, why use a travel agency when you could easily piece together a trip on your own? This is a common question our agents are approached with when speaking with travelers.
It's a fair question- and one we're here to help answer.
Planning a trip can be very tedious and stressful, and many people don't consider it fun. Vacations are supposed to be a relaxing break from work. Sounds contradictory, right? That's where we come in. As a full-service agency, we can book travel to anywhere in the world for leisure, corporate meetings and events, and group travel. No matter your purpose, we can accommodate you, and offer solutions that best fit your needs.
We sat down with our team of leisure travel agents to get their opinions on what the advantages are of using a travel agency, even in this age of abundant information.
Kathy Ford, one of our wonderful leisure travel agents explains that, "rather than piecing everything together yourself, travel agents are here to make it as seamless of a process as possible."
Kara, a Grand Rapids-based agent, explains that Conlin Travel is "backed by agents with in-depth destination expertise. When you come to book with us, we're not just here to help plan a trip but to build a partnership. Our goal is to help you have the best experience possible, so you feel comfortable with us and come back again and again to cross off those bucket list destinations."
Colleen Anthony, Leisure Travel Department Manager, adds that "an agent will weed through the vast amount of information that is on the internet and find the best cruise, resort, hotel, tour, etc. that fits a specific traveler's needs and desires. While the price you see online may be the same that we offer to you, we are able to provide additional amenities through our preferred suppliers that cannot be found elsewhere or on the internet including additional shipboard or resort credits, complementary upgrades, early check in and late check out, free breakfast, and welcome amenities."
When planning a trip with us, we don't just help you plan and then abandon (cruise) ship. Once you're booked with us, you have an entire team behind you to help should something go wrong while you're traveling, and of course, we'll follow up with you after your trip too, because we want to hear how everything went.
"We're here to fight on your behalf if something goes wrong, and in that situation, we have more leverage than online sources. Thanks to our long-standing relationships with different vendors, we're able to offer help behind the scenes that you might not otherwise have if you were planning a trip on your own. Our preferred suppliers have 24/7 on-travel assistance phone numbers so you will always have someone to go to no matter where you are in the world or what time it is," Sandy- a veteran Leisure agent who has been with Conlin for 30 years- assures all her clients.
"Plus, everything you see online may not always be as it seems from online photos and the quality of amenities. In that respect, we want to make sure you're well taken care of and get your feedback on if something wasn't up to par," adds Kathy.
Olivia, the newest addition our leisure agent family, finishes with a reminder that "perhaps most importantly, we're here to add the human touch that makes your trip just that bit more memorable. You can't buy the memories a travel curator can craft on your behalf."
So for your next vacation, consider stopping in for a visit to hand off your trip planning to us and thereby creating a worry-free vacation.