July 11, 2019
The King of African Safaris with Micato Safaris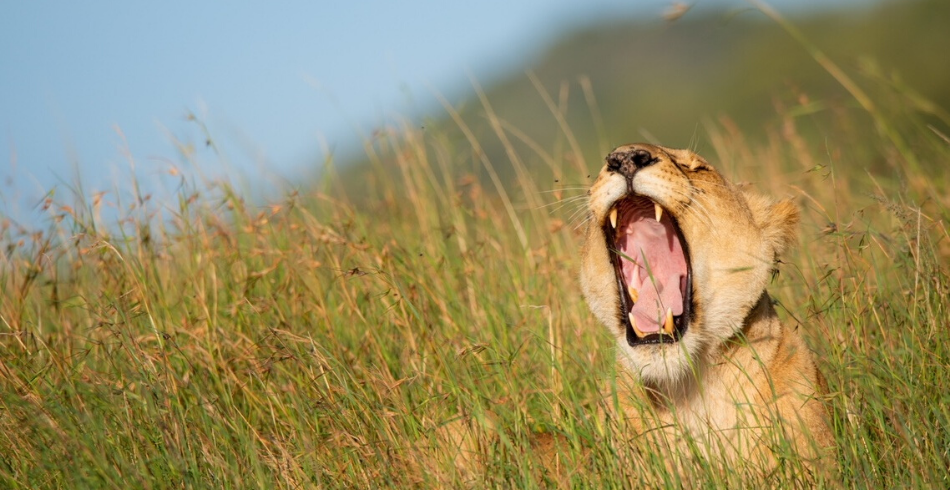 Conlin Travel's very own CEO, Chris Conlin, took a trip of a lifetime earlier this spring with an all-out luxury safari in Kenya and Tanzania with Micato Safaris.
Micato Safari opened its doors over 50 years ago, and in that time, have a built a fantastic reputation for themselves. They've won several awards and accolades for best tour company in the world, and past guests continue to sing their praises for their outstanding service and hospitality.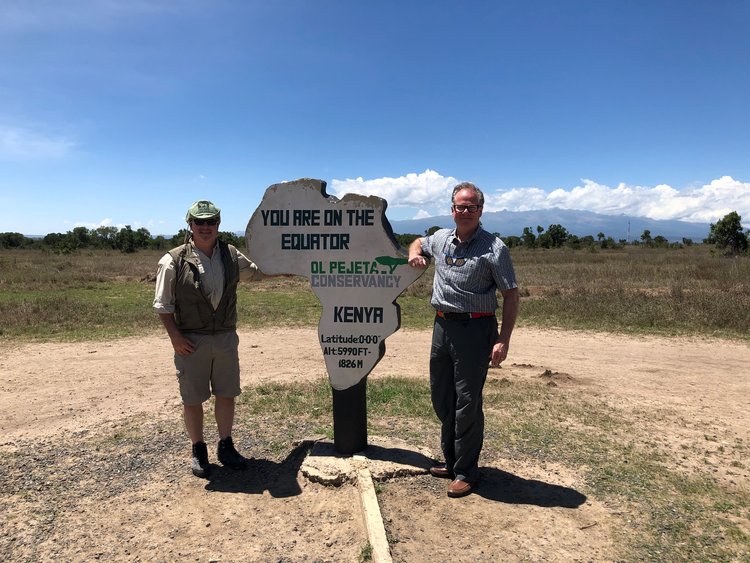 When you sign on to do a safari with Micato, they hold your hand throughout the whole trip from the moment you land. Chris was very complimentary of Micato stating that, "The staff take such good care of their guests to the point where you feel like royalty."
"You don't have to think. We never even had the need to exchange currencies because gratuities and everything else was already taken care of. If you wanted to buy any souvenirs or gifts, you could just pay with a credit card. Everything was handled so smoothly. The documentation ahead of this trip was fabulous as well. We received tons of booklets that included information about travel insurance, visas, words in Swahili, helpful information about the safaris, a map of the places we were going, and even contact info to leave behind at home with family. They really prepared us well," Chris reminisced of his trip.
Included in the pre-departure care kit, there were instructions on exactly what to pack and how much to pack. Any basic essentials you may have forgotten at home, the staff went above and beyond to get it for you. At the hotel, the staff can also do your laundry for you, so guests don't need to pack 12 days' worth of clothes. Also, this is the trip to bring all your best camera equipment!
"Getting there, we flew into Nairobi via Amsterdam. You could also fly through Paris, or if you're on the east coast, there is a direct flight from NYC. We went during shoulder season (April-May), right before peak season which is the summer during wildebeest migration. During the day, the temperature was in the 80s, and we were at 6,000 feet in elevation, so it wasn't humid."
The 12-day familiarization trip included three days in Nairobi, three days in Masai Mara, two days at the Mt. Kenya Safari Club, and three days in Laikipia, Kenya.
The itinerary was full of incredible experiences including almost daily jeep safaris, feeding giraffes, and a sunrise hot air balloon ride complete with a champagne breakfast, but Chris highlighted the special helicopter safari at the end of the trip to be the most spectacular and memorable part of his trip. "To be able to see the animals roaming freely from above was amazing."
Each guest that books a safari with Micato is also invited to Jane and Felix Pinto's (the founders of Micato) lavish home for dinner. Chris is reminded of how "they really rolled out the red carpet for us with a beautiful dinner, and they invited the Kenyan Boys Choir for live music and entertainment."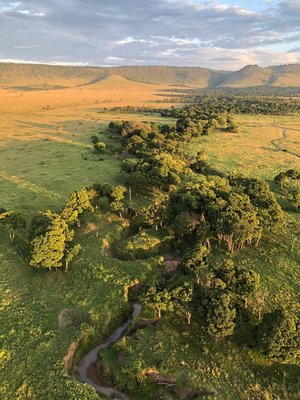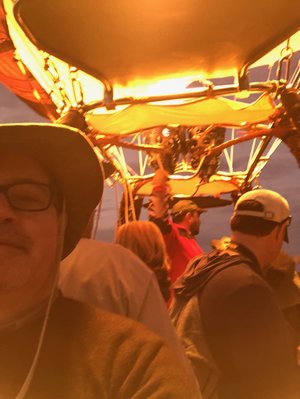 The group also spent one day learning about AmericaShare. For every safari they sell, Micato sends one child to school through their AmericaShare program which is dedicated to improving the lives of young people in Nairobi's Mukuru slum, an impoverished neighborhood. The program aims to provide children with quality education in carefully vetted schools and equip community members with basic educational and career building resources. Micato's sponsorship program matches disadvantaged children with travelers whose generosity allows children to attend excellent boarding schools in Kenya for the duration of their primary and high school years.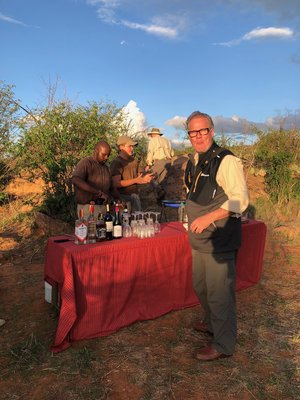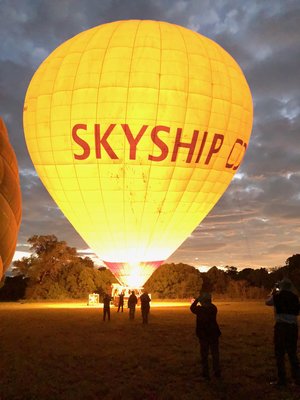 They got to meet the kids and teachers and tour the facilities. Each passenger on a Micato Safari can sponsor a child and send letters back and forth for updates on their progress. Sponsorship covers room and board, uniforms, books, and other essentials. The boy whose education Chris is sponsoring is named Yassin Mahmood Farooq. According to the profile Chris was given about Yassin, he is a "friendly and talkative boy who enjoys playing football, and he aspires to be a professional footballer in the future. Each morning, he looks forward to attending school and seeing his English teacher who is his best friend. His teacher encourages him to work hard in school and gives him storybooks to read over the weekend. Yassin also listens to reggae music and enjoys dancing with his friends in school. His music teacher calls him Michael Jackson because of his dance moves and he feels proud to be associated with the pop star. Yassin is thankful to his father for giving him the opportunity to be in school."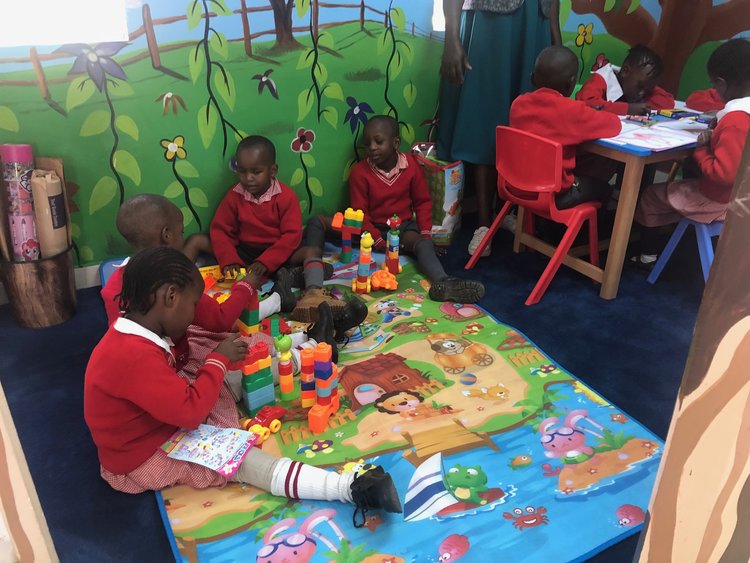 When asked about food and accommodation, Chris explained that "As far as food goes, Africa is not the place to eat street vendor food, but all the dinners and everything were so good that we didn't need to anyway. We had a lot of meats like beef and chicken, beautiful South African white wines, rice, and potatoes which were all nicely prepared. They certainly weren't exotic foods but rather things we are accustomed to at home."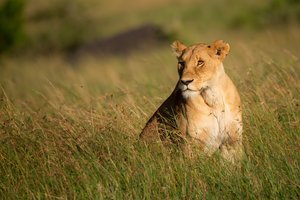 "All of the accommodations were first class hotels, but I would recommend staying at the Loisaba Camp where you can stay in a tented suite. It is like glamping, in every sense of the word; I think the retail rate is $2,000 per person per night. All of the food was included of course, and everything was just spectacular. Once you get out into the bush or the valleys, it's completely remote so it's very peaceful."
An African safari is a once-in-a-lifetime bucket list trip that many save up for over several years, so this is not suited for the budget traveler. This is not your typical safari, as the level of service is exceptional, but all African safaris generally cost a pretty penny; even some the more economical safaris start at $10K per person. However, if you're looking for a luxury safari with chauffeured transportation, beautiful and comfortable accommodations, delicious foods, and unparalleled excursions, Micato offers the best tours available. What will you discover in amazing Africa?