Leisure Travel
The dream vacation.
Now dreamier.
Your time with family and friends is precious, and with so many options to consider when planning your next vacation, we know that a little help can go a long way. From luxury travel to family-friendly excursions and cost-conscious journeys, we exceed travel expectations.
Our resources and core destination knowledge allow us to provide our travelers with a wide selection of vacation packages and services from which to choose.
Some of our featured offerings include:
• Cruise and Tour Vacations
• Group Travel Services
• Honeymoon and Destination Wedding Specialists
• Prestige Travel Division
• Multigenerational Travel
Check out our employee travel blog
here
!
Vacation Specialists
Beyond our personal expertise, our partnerships with Signature Travel Network and Apple Vacations provide us with access to hundreds of the world's best hotels, resorts, cruises, and destinations. To learn more about how we can help you make your travel dreams a reality, call us today at (734) 677-0900 or (800) 426-6546.
Colleen Anthony

Ext. 3303

canthony@conlintravel.com

Destination Expertise: Mexico, the Caribbean, Europe

Travel Specialties: Group Tours, Multi-generational, Honeymoons

Colleen has been working in the travel industry since 2013. Her specialty lies in group travel to Mexico and the Caribbean. She handles all group communications, marketing, payments, room lists, transfers, and more. While attending Michigan State University, she studied abroad in Paris, which sparked her interest in travel. She has traveled extensively throughout Europe as well as the Caribbean.

Kenna Kramer

Ext. 2301

kkramer@conlintravel.com

Destination Expertise: Hawaii, Las Vegas, Disney, Universal Studios, Caribbean, Mexico

Travel Specialties: Cruises, Resorts, Family, Honeymoons

Kenna has been assisting travelers with their vacations since 1997, and she is a vital resource when planning a visit to popular vacation spots like Disney World or Las Vegas, or when selecting the perfect honeymoon to Hawaii, Mexico, or the Caribbean. Her knowledge after many travels to the Hawaiian Islands will make the destination familiar and inviting. She has not only earned certification as a Hawaii Specialist, but she has also earned expert certification for each individual island. As a graduate of the College of Disney Knowledge, and as a specialist for Universal Parks & Resorts, she can bring the most popular theme parks and all of Orlando's attractions to life for children of all ages. Kenna is also a Princess Cruises Academy graduate, having achieved the highest rank of Commodore.

Vicky Masters

Ext. 2414

vmasters@conlintravel.com

Destination Expertise: Europe, Alaska, Hawaii, Las Vegas, the Caribbean, Greece, Mexico

Travel Specialties: Custom Tours, Cruises, Resorts, Honeymoons

Vicky has been in the travel industry since 1990 and with Conlin Travel since 1996. A native of Greece, she is an expert on Greece and the Mediterranean. As an international consultant, she enjoys planning tours and cruises throughout Europe, where she has visited numerous times. She is also well versed in Mexico and the Caribbean. Vicky is a Hawaii, Costa Rica, and U.S. Virgin Islands Destination Specialist, as well as a Princess Cruises Academy graduate, having earned the highest rank of Commodore.

Eva Drafta, CTC, ACC

Ext. 4022

edrafta@conlintravel.com

Destination Expertise: Canada, Western Europe

Travel Specialties: Ocean and River Cruises, Independent and Escorted Tours

A travel consultant since 1985, Eva earned her Certified Travel Consultant designation in 1990. She enjoys assisting travelers in planning escorted and independent trips all over the world. She has escorted groups within the United States and Canada and is considered an insider of Niagara Falls (Canada) – she especially loves the theatre and wine regions of Canada. When not on land, her favorite pastime is cruising. Eva has earned her Accredited Cruise Counselor (ACC) certification and Royal Caribbean University's Expert Certification, and she is also a Certified River Cruise Specialist for Uniworld River Cruises and Avalon Waterways. In addition to being a travel consultant, Eva has also served as a Travel and Tourism instructor with Conlin-Hallissey Travel School.

Michelle Finch

Ext. 3009

mfinch@conlintravel.com

Destination Expertise: Hawaii, the Caribbean, Mexico, Europe

Travel Specialties: Destination weddings & Honeymoons, Luxury Travel, Cruises, Custom Multi-destination Itineraries

A leisure travel consultant since 1999, Michelle takes pride in making sure her clients' vacations are wonderful experiences each and every time. Her strong attention to detail has helped her become a successful Destination Wedding Specialist, as well as a Certified Sandals Specialist. Her expertise in these areas helps her to plan dream weddings and unforgettable honeymoons. In addition, she loves putting together customized itineraries of the Hawaiian Islands, where she has visited numerous times. Michelle has a passion for beautiful beaches and has been to many all-inclusive resorts throughout Mexico and the Caribbean. Using her firsthand experience, she assists her clients in selecting the ideal resort. She also enjoys working with clients to plan that perfect Alaskan or Mediterranean cruise. Among her travels, Michelle has sailed on many Caribbean cruises, spent a few months traveling around England, and, most recently, visited Paris, Monaco, the French Riviera, and extensively toured many cities and regions in beautiful Italy.

Kara Swayze

Ext. 3826

kswayze@conlintravel.com

Destination Expertise: Mexico, the Caribbean, Iceland, Hawaii, New Zealand

Travel Specialties: Honeymoons, Destination Weddings, Romance Travel, Multi-Generation Travel

Kara's degree is in marketing from the University of Michigan but she began a second career in the travel industry in 2015. Having traveled extensively throughout New Zealand, Ireland, Iceland, the Caribbean Islands and Mexico, Kara is well versed in both adventure and leisure travel. She especially enjoys planning honeymoons and destination weddings, as well as multi-generational trips that the whole family will enjoy. Kara has stayed at many all-inclusive resorts with her own family, and can speak from personal experience and make personal recommendations. She is a Certified Sandals Specialist, Hawaii Destination Specialist and graduate of the Disney College of Knowledge. Kara believes that travel is an essential part of growing as a human, and she never visits the same destination twice as there are just too many new landscapes to explore and cultural experiences to be had.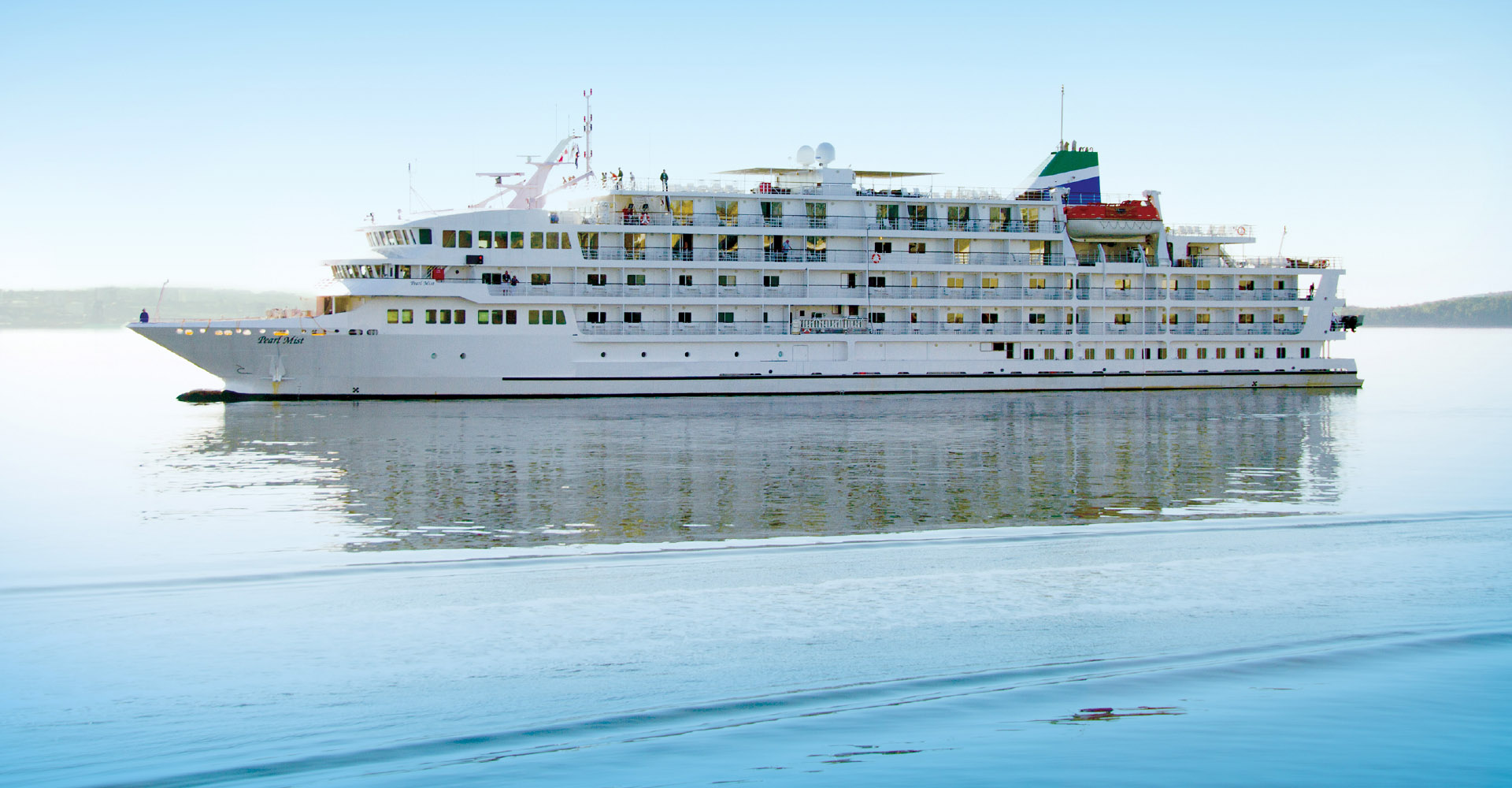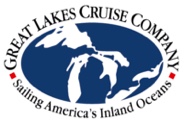 Great Lakes Cruise Company
Unforgettable adventures start here.
An experience like no other: a magnificent Great Lakes cruise. As the only travel company in the world to specialize in Great Lakes cruises, we offer unforgettable adventures on these legendary waters. With over 20 years of cruising on Michigan's waters, we represent more ships than ever, sailing a variety of exciting itineraries. Each distinctive, luxury cruise ship offers a relaxing atmosphere, impeccable accommodations, and five-star service. Carefully selected enrichment lecturers and expert tour guides add to your enjoyment as you explore fascinating ports and absorb the breathtaking scenery.